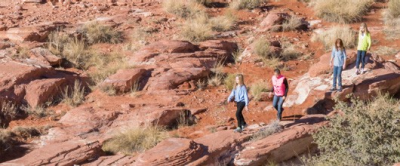 It's a great day to go outside! Girl Scouts has joined forces with the National Park Service to launch the Girl Scout Ranger Program, giving girls everywhere access to monuments, seashores, urban sites, and so much more. Plus, the program is filled with opportunity for unique park experiences, awesome service and education projects, and even cool badges and patches to earn!
Continue >

Three Girl Scouts earn Gold Award
15 Jul 2015
Three Girl Scouts in San Jacinto Council recently earned Girl Scouts of the USA's Gold Award, the highest award a Girl Scout can receive. Less than five percent of girls who join Girl Scouts achieve this national recognition.

Girl Scouts of San Jacinto welcomes four new members to board of directors
10 Jul 2015
Girl Scouts of San Jacinto Council (GSSJC), one of the largest Girl Scout councils in the US, welcomes four new members to its board of directors: Lanesha Anderson, Mary Bass, Cassandra M. McZeal and Catherine B. Smith. The new board members began serving a two-year term June 1, 2015.