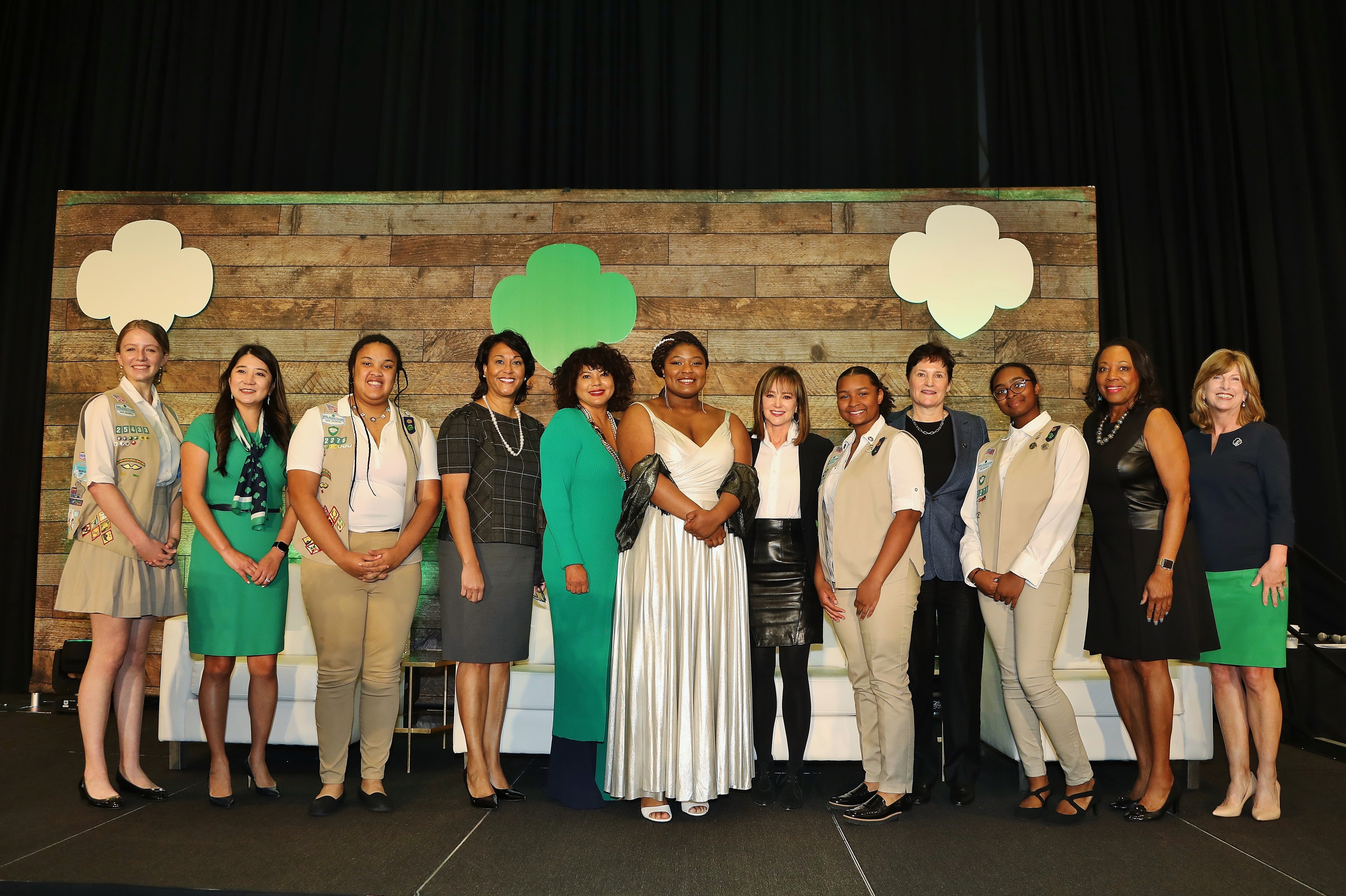 Success to Significance 2022 Sponsors
We extend a special thank you to our event sponsors. Their generous contributions support local programs that are helping girls build the courage, confidence, and character they need to lead and make a positive impact on the world.
For more information, contact Princess Zambrano at pzambrano@sjgs.org or 713-292-0258.

LEGACY SPONSOR
 
GOLD AWARD SPOTLIGHT SPONSOR
GIRL SCOUT LEADERSHIP SPONSOR
PARKING SPONSOR


ENTREPRENEURSHIP PILLAR SPONSOR
EOG Resources, Inc
STEM PILLAR SPONSOR
LIFE SKILLS PILLAR SPONSOR
FORVIS/Scanlon Family
COURAGE TABLE SPONSORS
ConocoPhillips
Anna & Fred Charlton
CONFIDENCE TABLE SPONSORS
The Awty International School
Blank Rome, LLP
Comerica
Deloitte/ Erin Abbey
The Diaz Family
Sue Kean & Grady Walker
Robert & Karen Saltiel
TC Energy
Amanda S. Vavilala
Vinson & Elkins LLP
VISION Production Group
Waste Connections
Westwood Wealth Management
Cathy Wining-Thomas
The Zorich Family Foundation
CHARACTER TABLE SPONSORS
Allegiance Bank
Amegy Bank
Ashdon Farms
Cadence Insurance (formerly BXS Insurance)

Carolyn & Orion Campbell III

Challenger, Gray & Christmas
Ellen Chin
Kirsten Davenport & Helene Sheena
Ann Deaton
Dr. Shelly deZevallos
Environmental Resources Management (ERM)
The Friedkin Group
Jane Gasdaska
Mary & Brian Gedelian/C. Susan Howes
Akilla Hameed & Sharon Yacob
Dee & Dan Hinkle
Thomas Jackson, CPA

Corrie Jenkins & Genevieve Walls
Audrey Ogawa Johnson
Sandy Judson
Betsy & Dan Kamin
Kelsey-Seybold Clinic
Candice Koederitz
KPMG
Bette Branch Lehmberg
Michelle Lewis
Cassandra McZeal & Brenda Schroeder

Memorial Hermann
Next Level Urgent Care
Shauna Noonan
Phillips 66 Midstream Engineering & Projects
Trang Prosperie/Sara Willis
Skip & Melinda Reeves
Schlumberger
Donna Sisak
The Skrabanek Family
Union Pacific
United Way Women's Initiative Friends
University of Texas MD Anderson Cancer Center
Mary and Mike Vitek
Mary Zappone
Friends of Girl Scouting
Dr. Roberto J. Bayardo

Bigney Family
Bright Lights & Blossoms
Brighton Highland Village
Brown Family
Johnny Carrabba Family of Restaurants
Chloe Dao Boutique
Christina Greene Jewelry
Cotton Club Collection
Creativities
Lou & Christy Cushman
Lori and Bill Dawson
Ann Deaton
Molly Determan & Tim Tarpley
Debbie Gersh
Gittings Portraiture
Alicia Hartsfield
Heintzelman Family
Hotel Zaza
James Avery Artisan Jewelry
Sue Kean & Grady Walker
Sergio Leal
Lone Star Flight Museum
Magpies Gifts
Gina & Mark Metts
Moreau
Cassandra Mott
Oliver Peoples Sunglasses
Dorothy and Malcolm Paterson
Skip & Melinda Reeves
SailTime Houston
Vanessa Skrabanek
Stages
Stokes Family
Tito's Handmade Vodka
TLR Search
Hilary Tyson
US Capital Advisors
Jamie Vazquez
West Houston Airport
Sara Willis