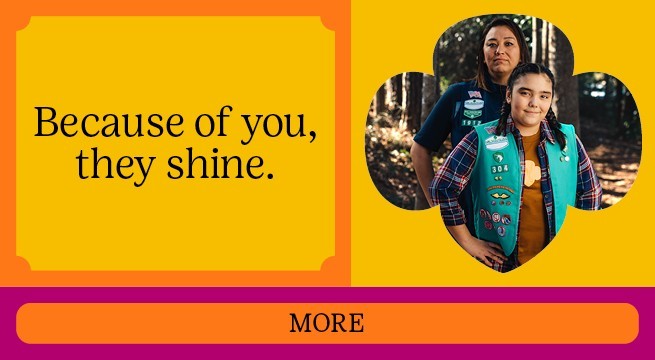 Volunteer Recognition
Do you know an outstanding volunteer, family, or community partner who deserves recognition for their steadfast support of the Girl Scouts of San Jacinto Council? You know, the ones who spend countless hours helping girls develop leadership skills or never fail to provide in-kind gifts that help bolster our programming. The Adult Recognition Event on April 22  is our opportunity to shine the spotlight on these volunteers.


We're now seeking adult recognition nominations for volunteers who go above and beyond, who exceed expectations, and whose contributions are significant, and whose performances are outstanding. These volunteers believe in our mission, and we want to show our heartfelt appreciation for their dedication and selfless efforts.

We encourage you to submit nominations. Girl Scout volunteers deserve to be honored and feel valued for their work. We recognize volunteers for their years of membership, years of service, and outstanding leadership. We also recognize families, community partners, and much more. The nomination deadline is March 15.

Here are the steps to council recognition:

The Adult Recognition Event is open to Girl Scout Juniors and above and adult members. The Annual Meeting, also on April 22, is open to staff and council members.

For more information about the awards, read the Adult Recognition Guide.