Girl Scouts of San Jacinto strives for all Girl Scouts, volunteers, and families to feel included and safe throughout their Girl Scout experience. We continue to monitor COVID-19 through the Centers for Disease Control, the World Health Organization, local public health departments and counties and cities within our council jurisdiction. Click continue for our latest updates.
Continue >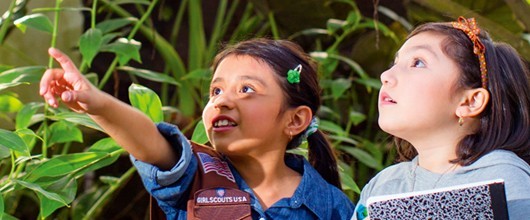 Join us for our virtual and in-person information sessions across southeast Texas. In these sessions, we'll give you an overview of our program, answer your questions, and help you register. 
Continue >

Earn the Hispanic Heritage Month Patch
24 Sep 2021
During Hispanic Heritage Month, September 15 through October 15, we celebrate the countless contributions that Hispanic people and Latinos have made and continue to make in the United States. We honor the cultural richness of all people in the U.S. whose ancestors came from Spain, Mexico, the Caribbean, and Central and South America.