Girl Scouts of San Jacinto strives for all Girl Scouts, volunteers, and families to feel included and safe throughout their Girl Scout experience. We continue to monitor COVID-19 through the Centers for Disease Control, the World Health Organization, local public health departments and counties and cities within our council jurisdiction. Click continue for our latest updates.
Continue >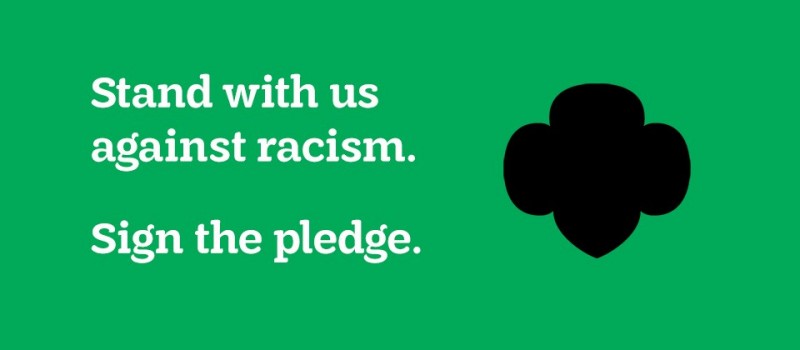 Girl Scouts is committed to doing all we can, using our collective power, to help create the change in our communities that is long overdue. We will do our part to dismantle systemic racism. We recognize that this is far from easy or fast work, but we are Girl Scouts—we believe in sisterhood, justice, and fairness—so we are in it for the long haul. Stand with us and sign the pledge.
Continue >

GSSJC Closures for Tuesday, Sept. 14
13 Sep 2021
All Girl Scouts of San Jacinto Council locations, except for the Lufkin Shop and Resource center, will be closed Tuesday, Sept. 14 due to Tropical Storm Nicholas.