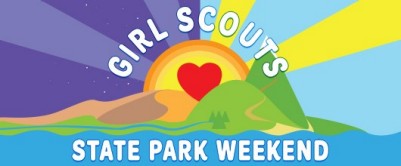 Girl Scouts love our state parks! Share your love of the great outdoors and revel in the magic and wonder of nature July 13-14. It's the perfect chance to get some fresh air, see memorable sights, and get inspired. Bring a friend too—they don't even need to be a Girl Scout! 

Continue >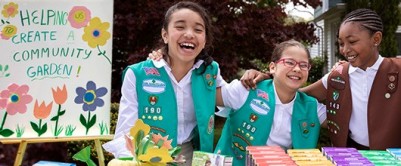 Make your voice count! Girls can now vote for which recognitions they'd like to see in the 2020 Cookie Program. Click continue to vote - your council and grade are required. Girls under 13 can complete the survey with a parent or guardian's assistance.
Continue >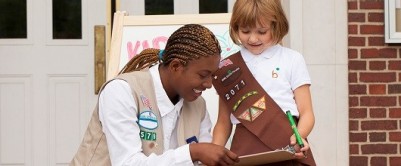 Girls are first at Girl Scouts. And they always will be.
Girl Scouts is her home turf, her go-to place where she's free to try new things and just be herself, no matter what her interests are. And now there's even more to explore, with new badges in robotics, outdoor adventuring, cybersecurity, and environmental stewardship—to name just a few! Join or volunteer today, and give her the tools to shine!
Continue >


"Girl Scouts Love State Parks" Initiative Aims to Get Every Girl Outside July 13 and 14
11 Jun 2019
Girl Scouts of San Jacinto Council (GSSJC) and Girl Scouts of the USA (GSUSA) announced their first-ever Girl Scouts Love State Parks weekend July 13–14 for girls, their families and friends to experience the great outdoors, an integral part of the organization's all-girl leadership program. Join GSSJC and thousands of girls in hundreds of state parks across the United States to find adventure, explore nature, and learn what Girl Scouts is all about.
Man enough to be a Girl Scout: Spring dad shares why he's a troop leader
24 May 2019
John Wisinger understands the value of youth organizations that teach kids leadership skills and offer outdoor experiences. His father was always involved with him and his brothers as they developed those skills and created life long memories together. It was only natural for him to want to replicate similar experiences with his daughter. He doesn't only impact her life but also the rest of the girls he serves as a Girl Scout volunteer and troop leader.