Did you know....?
Did you know that Girl Scouts of San Jacinto Council has its very own museum of GIrl Scout History? Check out this fun video below and visit our museum page for more details to plan your visit soon!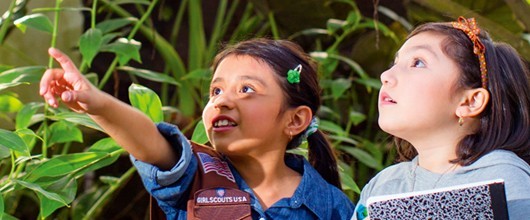 Join us for our virtual and in-person information sessions across Southeast Texas. In these sessions, we'll give you an overview of our program, answer your questions, and help you register.
Continue >


Congratulations to Adison Smith, this year's GSUSA Gold Award Scholarship recipient for the Girl Scout of San Jacinto Council! The Gold Award Girl Scout received $10,000 to help her pursue a college degree.
Adison received the scholarship based on the impact and sustainability of her Gold Award project, Myvoiceincourt, a website she created to assist teenagers aging out of the foster care system. Many foster children get lost in a bureaucratic maze when it is time to exit the state system. Adison's website provides these children, turned young adults, with a host of valuable resources to navigate the system and life beyond – and gives them hope for a brighter future.
Continue >