Girl Scouts office will be closed on Monday, May 29, in observance of the Memorial holiday and will reopen on Tuesday, May 30.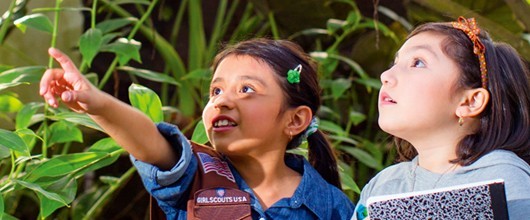 Join us for our virtual and in-person information sessions across Southeast Texas. In these sessions, we'll give you an overview of our program, answer your questions, and help you register.
Continue >


Kavya Malgi has always had a deep interest in computer science, so it's easy to see how she got hooked on machine learning and artificial intelligence. Because these latest technological advances are absent from her high school curriculum, Kavya learned about ML (machine learning) and AI (artificial intelligence) through her own research and later turned her passion into a Gold Award project. 
Kavya designed a project that focused on narrowing the gap between traditional education and ML and AI by creating a program for high school students to learn and experience these innovative technologies. With the number of ML/AI-related jobs increasing, there will be a demand for employees who understand machine learning and artificial intelligence, she said. 
Continue >